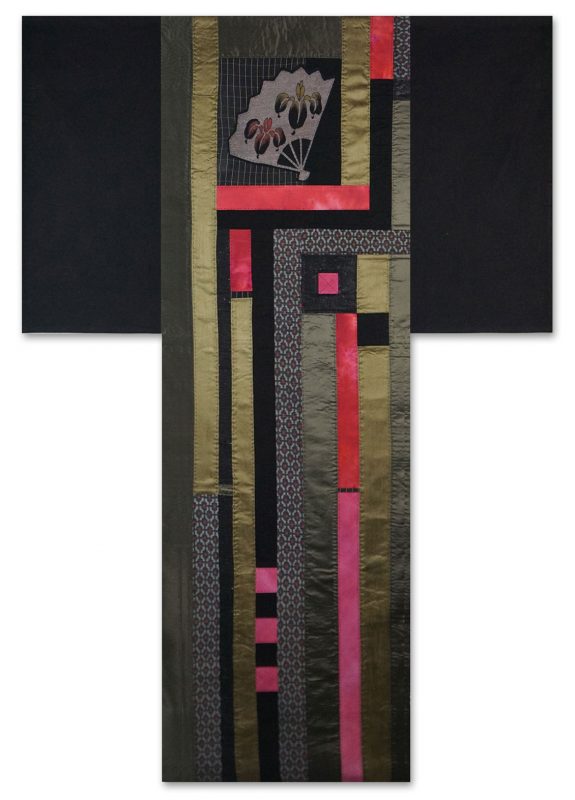 48 inches wide by 66 inches high
This work was inspired by a kimono fabric with a flower-and-fan motif that reminded me of Lisa See's novel, Snow Flower and the Secret Fan.  Set in 19th-century China, the book relates the coming-of-age stories of several young girls during a time of foot binding, female subjugation, and arranged marriages.
Forbidden from conversing freely among themselves, the young girls and women conversed through messages written in a secret language and hidden among the folds of their fans. 
The stories of the women whose kimono fabrics are included in this work have been integrated into a contemporary design that speaks to the secrets kept by women of every time period — including our own.