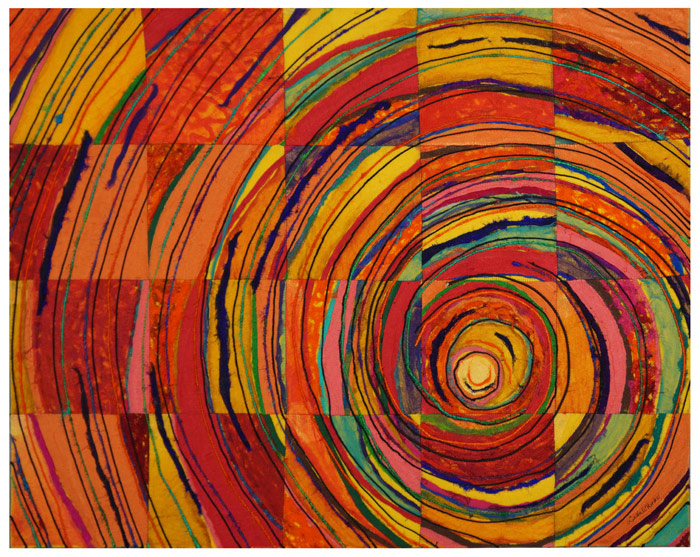 By the tender mercy of our God, the dawn from on high will break upon us. [Luke 1:78, NRSV]
I was initially frustrated when this work was not turning out quite the way I had envisioned it would be.   Could it be that my vision of God's in-breaking reign was less vibrant and way more predictable than what God has in mind?  Praise be!
This work was created from fiber waste gathered from the floors of sari manufacturing facilities, fibers harvested by Ziyada workers from that waste, and yarns spun by Ziyada workers from those fibers, which  I combined with other fabrics, yarns, and threads gathered from my studio. 
This work was created for Making Good[s], an invitational, traveling exhibition co-sponsored by Asbury Seminary and Christians in the Visual Arts (CIVA).
Save
Save