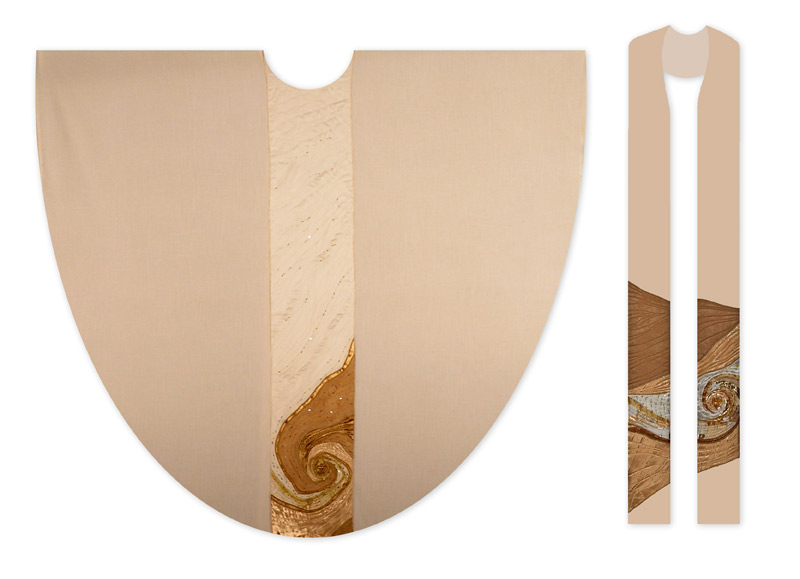 I am the Alpha and the Omega, the beginning and the end.  [Revelation 21:6]
This design, inspired by Jesus' words in Revelation 21, reminds us that, in every time and season of life, we reside securely in the knowledge that ours is a God of every time and every season.
This spiral design for this chasuble and stole was executed in rayon, synthetic, and metallic fabrics using piecing and applique techniques, then embellished with improvisational stitching and bead work.