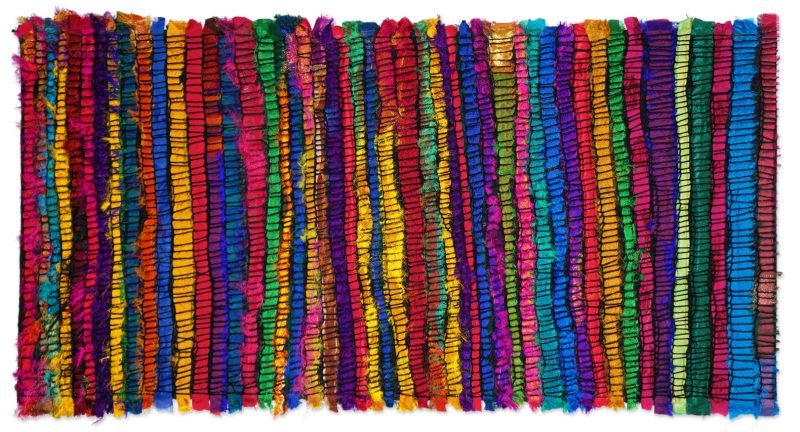 34 inches wide by 18 inches high
While much attention tends to focus on God's creative power, I find that I am equally drawn to God's recreative power – that is, God's power and inclination to fashion newness out of the tragic and painful rubble of the human condition. 
JOSEPH'S COAT:  REDUX references the Old Testament story in which Joseph's brothers sold him into slavery, destroyed his "coat of many colors," and told their father that he was dead.  The reconciliation that occurred many years later between Joseph and his brothers is depicted here as a primitive reconstruction of Joseph's coat.  Although evidencing past violence, it nonetheless bears witness to the beauty of God's recreating power.