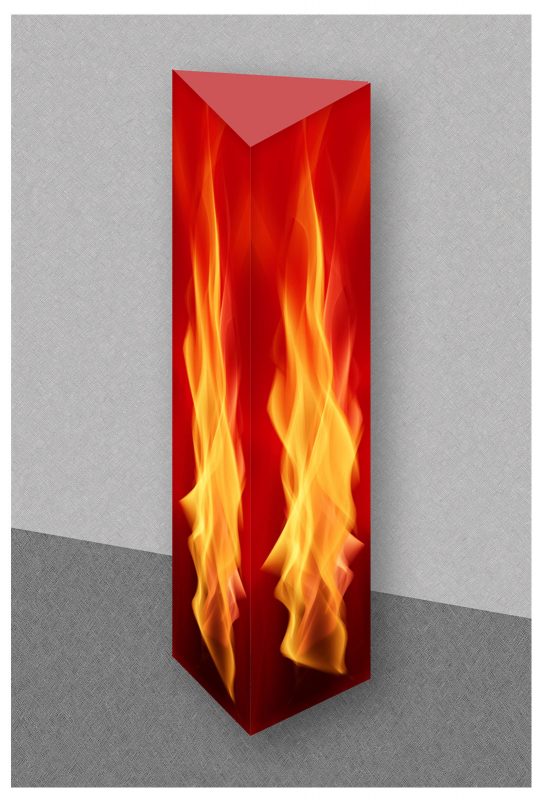 Created for the Evangelical Lutheran Church in America's Worship Blog, this design is intended as an intersection of the pillar of fire that guided the Hebrews in their journey to the promised land, the flames of fire that appeared on the heads of the early disciples at the first Pentecost, and the Prayer of the Day in Evangelical Lutheran Worship for Pentecost Year C (2019):
God our creator, the resurrection of your Son offers life to all the peoples of earth. By your Holy Spirit, kindle in us the fire of your love, empowering our lives for service and our tongues for praise, through Jesus Christ, our Savior and Lord, who lives and reigns with you and the Holy Spirit, one God, now and forever. Amen.
The design is being made available as a high-resolution digital image for use in such applications as a three-dimensional free-standing sculpture or hanging installation, banners, posters, worship-slide projections, and congregational print and/or electronic communications.