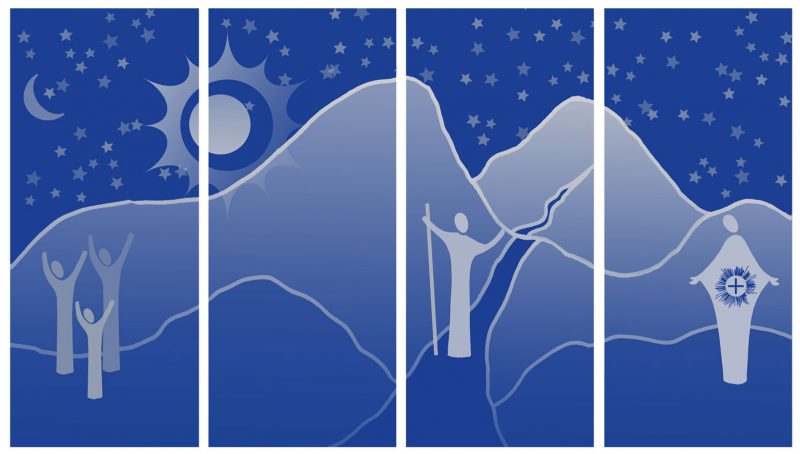 Created for the Evangelical Lutheran Church in America's Worship Blog, this design gives visual expression to the lectionary texts for Advent Year A (2018).
On Advent I, Jesus speaks of "signs in the sun, the moon, and the stars" and urges us to "stand up and raise your heads, because your redemption is drawing near." [Luke 21]
On Advent II, the voice of John the Baptist crying out in the wilderness directs us: "Prepare the way of the Lord, make his paths straight. Every valley shall be filled, and every mountain and hill shall be made low, and the crooked shall be made straight, and the rough ways made smooth."  [Luke 3]
On Advent III, the one who is coming is heralded by John the Baptist using language that calls for us to repent the brokenness of our relationships with God and one another in order that our lives may "Bear fruits worthy of repentance." [Luke 3]
On Advent IV, Mary lifts her voice to proclaim God's greatness in turning our up-side-down world right-side up. [Luke 1]
The design was made available as a high-resolution digital image for use in such applications as banners, posters, worship-slide projections, and incorporation in congregational print and/or electronic communications.